September 2000
START A CAR COMPANY
A Few Who Failed
Bucking the Big Three was just one of many misjudgments that dashed their dreams.
by Don Sherman
Tinkerers, engineers, industrialists, entrepreneurs and con men — all have at one time aspired to the "automaker" title. But few have had the right combination of vision, capital, product and market to see their dreams become reality. There have been more than 5,000 attempts to manufacture automobiles in the United States, according to Automobile Quarterly's comprehensive reference book, The American Car Since 1775. By World War II, the number of active brands had dwindled to 23, owned by three conglomerates and five independents.
For the last six decades, a half-dozen entrepreneurs have attempted start-up ventures in defiance of the odds against them. Their case studies point out some of the deeper potholes on the risky road to automobile manufacturing. And their legacies continue to cause newcomers to pause before embarking down similar routes.
---
Henry J. Kaiser

Kaiser (left) couldn't transfer his
success building Liberty ships into
sales of the Henry J.
Five months after the end of WWII, Henry Kaiser and Joseph Frazer responded to America's pent-up demand for cars with the Waldorf-Astoria premiere of two new models bearing their names. The crush of interest literally smashed in the doors to the ballroom.
During five days,156,000 spectators filed by the prototypes, leaving behind 8,900 signed orders. The lack of a sales organization, fully engineered designs, or an assembly line capable of producing cars didn't stop Kaiser from touting plans to build 13-million automobiles. But by the time his final Kaiser Manhattan rolled off a Toledo, Ohio, assembly line nine years later (1955), the tally was 2.7-million autos produced at net loss of $62 million.
Joe Frazer, former president of Willys-Overland and Graham-Paige, brought ample auto industry expertise to this enterprise. Kaiser has been called "America's boldest and most spectacular entrepreneur," with a long string of successes in shipbuilding, dambuilding, and highway construction. He was a titan in America's steel, aluminum, and magnesium industries and was even involved in health care. But competing against the Big Three automakers resulted in epic failure for Kaiser and his son Edgar (who replaced Frazer as president in 1949).
Kaiser-Fraser (KF) cars began rolling out of the former B-24 bomber assembly plant at Willow Run, Michigan, only seven months after their spectacular New York introduction. Chief engineer Henry McCaslin assembled a staff in 60 days and took only 90 days to advance rough prototypes to sound production models. To expedite the process, engines were purchased from Continental Motors and Kaiser's pet front-wheel-drive project was shelved.
In spite of Buick-grade prices, strong 1947 and '48 sales moved KF to first place among the independents. The following year brought a head-on collision with the Big Three's first new post-war models. In spite of innovative hatchback sedans, four-door hardtops, and four-door convertibles, KF sales plunged by 56 percent. A desperate attempt to woo budget buyers with the compact Henry J model failed. The American public wanted V-8s.
After merging with Willys-Overland in 1954, the first and last major attempt by an independent to challenge Detroit abandoned the car business, but not before relaunching Jeep as a post-war phenomenon and establishing South America's auto industry. KF's failure can be attributed to fixed costs spread over too small a volume, and the $42-per-car premium the company paid for steel. Ultimately, KF simply misjudged the costs of competing against the Big Three.
---
Preston Tucker
<![if !vml]>

<![endif]>Former Cadillac office boy-turned-automotive visionary Preston Tucker had even grander plans for rattling established automakers. Like KF, his empire depended on a common stock issue and an empty war-materiel plant leased from the government. But the Tucker '48 was notably sleeker and more sophisticated than any automobile ever built in the Motor City. For less than the price of a Cadillac, Tucker hoped to incorporate innovative safety features, disc brakes, fully independent suspension, a fluid-drive system, and a fuel-injected flat-six engine located at the rear.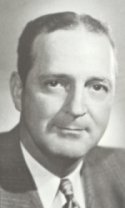 Big visions, and an innovative product weren't enough for Preston Tucker
When technical problems delayed the introduction of his dream machine, Tucker simplified designs, purchased Air Cooled Motors for a reliable source of engines, and invented a truly creative financing scheme. To reserve a place in the delivery queue, Tucker customers were asked to pay $125 for a Motorola radio, seat covers, and three-pieces of cowhide luggage. Thousands did just that and Tucker added $2 million to the $17 million he'd raised by selling distributorships, dealerships, and company stock.
While his engineers and accountants struggled to check soaring costs (such as $1,500 per engine for a $2,500 car), Tucker maintained his shoeshine and showman's smile. His 2,200 employees were poised to produce 100 cars per day in a suburban Chicago plant covering 475 acres. That is, until the Securities and Exchange Commission (SEC) launched a fraud investigation in June, 1948. Radio commentator Drew Pearson howled that the SEC "would blow Tucker higher than a kite."
Two years later, Tucker and seven associates were acquitted of all 31 counts of mail fraud, SEC regulations violations, and conspiracy to defraud, but Pearson was right: By then Tucker Corporation's stock was worthless, its plant was shuttered, and company assets were being divided in receiver's court.
Including prototypes, only 51 Tucker '48s were manufactured.
Preston Tucker's open letter, published widely in newspapers, scorned "one influential individual out to get Tucker" without identifying the perpetrator. Sympathizers didn't hesitate to fill in the blank. Michigan Senator Homer Ferguson was accused of handling the Big Three's dirty work in Washington. Tucker died of pneumonia in 1956 while attempting a comeback with a Brazilian kit car called the Carioca.
---
Malcolm Bricklin
Malcolm Bricklin made a point of ignoring Tucker's and Kaiser's failures, with his oft-quoted, "the more education you have, the harder it is to do unusual things" credo. Before the age of 30, this University of Florida dropout made his first million creating a chain of hardware stores, sold Italian and Japanese motor scooters, and founded Subaru of America.
When Consumer Reports attacked the Subaru 360 as unsafe, Bricklin made lemonade by chopping off the microcars' tops and renting racetrack rides for $1 per lap.
The flamboyant Mal Bricklin and his SV-1 sucked up
Canadian loan money like it was Labatt's.
In 1971, Bricklin founded North America's first new car company in decades. After designs, a rough prototype, and a promotional movie were created, he raised his first $1 million of seed money and expanded his personal fleet to include a Corvette, a Rolls-Royce, and a Lamborghini.
The resourceful Bricklin raised the real money in Canada. A 1973 deal with New Brunswick Premier Richard Hatfield swapped $9 million worth of investments for 51-percent ownership of Bricklin Canada Limited. A 125,000-square foot former broom factory in St. John would handle assembly, while bodies would come from a second facility 105 miles to the north in Minto. Engineering was to be carried out by Bricklin's Michigan subsidiary called the General Vehicle Corporation.
Upon his arrival early in 1974, chief manufacturing engineer Terry Tanner described Bricklin's body-making facility as "one $500,000 vacuum-forming machine, a desk consisting of a 4x8-foot sheet of plywood, and one kitchen chair inside a World War II Quonset hut." Six months later, production began and the first car was delivered to a dealer in summer 1974.
Except for vague safety-car pretensions, electro-hydraulic gullwing doors, and a steel- and fiberglass-reinforced acrylic-plastic body, Bricklin's two seat SV-1 (first-edition Safety Vehicle) followed standard American V-8, rear-drive blueprints to the letter. Contemporary road tests rated its performance equivalent to mid-seventies Corvettes while awarding the gull-winged wonder extra points for panache.
Before reaching an estimated breakeven point of 5,500 cars per year, Bricklin consumed $23.3-million worth of provincial loans and loan guarantees. Company figures reported variable costs of $16,000 for each of the first 800 cars produced versus a retail price of $7,490 (raised to $9,775 for the 1975 model year). The end came after production of 2,875 cars, when a Pennsylvania bank seized inventory and assets held as collateral against its $5.5-million loan. The never-say-die Bricklin went on to distribute Pininfarina and Bertone-bodied Fiats, then Yugos, before teaming with Lee Iacocca's (so far unsuccessful) electric-bicycle venture.
---
John DeLorean


John Z as Pontiac chief (left)
and the ill-fated DMC 12.
John Z. DeLorean enjoyed one of the most successful early careers in car-making history. As Pontiac's youngest-ever chief engineer, he helped invent the GTO. That lead to general manager assignments at Pontiac and Chevrolet before his promotion to executive vice president in charge of all of GM's car and truck divisions. DeLorean was solidly on track to succeed the legendary Ed Cole as president of the world's largest industrial enterprise.
Then in 1973, at age 48, he abruptly resigned GM. Speculation suggests DeLorean was frustrated by stodgy bureaucracy and/or forced out because his flamboyant style was incompatible with the company's notoriously conservative policies.
The following year DeLorean set in motion his shot at building what he promoted as "an ethical sports car" by establishing a Detroit-based consultancy. By the fall of 1978, the key piece fell into place — a $97-million deal with the Northern Ireland Development Agency to build sports cars in a greenfield facility near Belfast.
Three years of plant-construction delays, engineering headaches, finance squabbles, and political problems ensued. By the time car deliveries commenced in 1981, DeLorean had woven a tangled web involving a Panamanian-registered shell company, Lotus Cars, a headquarters office in New York, and various factions of the British government. A workforce of 2,800 employees assembled the Giugiaro-designed DMC-12 (the name was keyed to an initial target of $12,000) that ironically shared two key aspects with the Bricklin SV-1: a safer-than-thou attitude and gull-wing doors. Power was supplied by a rear-mounted Peugeot-Renault-Volvo 2.8L V-6 that drove the rear wheels through a 5-speed Renault transaxle. The chisel-edged fiberglass body was supported by a steel backbone frame and clad with an unpainted stainless-steel skin.
At first the factory struggled to meet demand for the car hyped by years of promotion. But when the U.S. economy faltered in the fall of 1981, sales of the $25,000 sports cars slumped and DeLorean's elaborate web unraveled. Office manager and British expatriate Marian Gibson boxed up damning documents, hopped a flight to London, and presented her plunder to Nicholas Winterton, a Member of British Parliament. In short order, an investigation commenced, the tabloids published tales of taxpayer money squandered on gold-plated faucets, and DeLorean was chastised as a carpetbagger.
Approximately 8,400 cars were manufactured in a plant geared to produce 30,000 units per annum with a net investment of $180 million. Ultimately, DeLorean proved to be the enterprise's worst enemy. His top executives accused him of bungling delicate political negotiations. The firm's coup de grace came when the boss was busted (and subsequently acquitted) for cocaine trafficking in October, 1982. Noted journalist and company PR man Mike Knepper accurately labeled DeLorean "the most dramatic rise and fall in the history of the automobile business."
---
Can Carroll Shelby succeed where others have failed? The big-time race driver and small-time car maker has shrewdly avoided one key pitfall that caused his predecessors difficulty — government-sponsored financial aid. But since plans for "a Cobra for the 1990s" were announced in March, 1995, setbacks and delays have included a price increase from $50,000 to $175,000, the loss of a key patron (former Oldsmobile chief John Rock), suits from disgruntled depositors, a partial takeover by body panel supplier Venture Holdings, and countless technical glitches.
| | | |
| --- | --- | --- |
| | Shelby Series 1 (left) and the latest Avanti--will they make it? | |
Nevertheless Shelby American's Series 1 roadsters are being delivered and a supercharged edition is under development, with an anticipated list price of $205,000. Meanwhile, a Minnesota haberdasher named John Seaton has become the fifth man with a plan to resurrect the Avanti — the sleek GT car originally launched by Studebaker in 1963. Seaton, who has owned 70 Avantis since 1965, is revamping a former hosiery mill near Atlanta to build updated versions based on reskinned GM F-cars.
The phrase "hope springs eternal" has biblical origins, but could just have well been coined by any thoughtful car business communicator.

---
Back to Magazine Articles

Industry News | New Vehicle Info | OEM Supplier Info | New Products | Industry Statistics | Events Calendar | Yellow Pages | Magazine Articles | History | About AI| Site Map | AI Homepage